The Wash Wizard Difference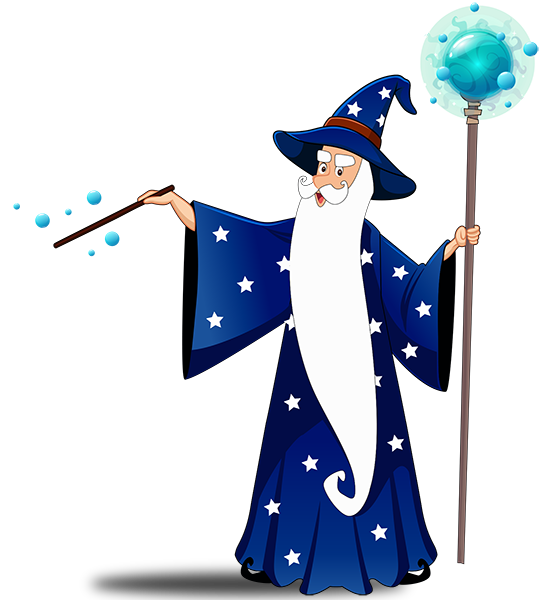 Wash Wizard Advantage
Flexible Pricing, Fast Wash Process with No Waits, Convenience, and A Clean, Dry & Shiny Car!
Wash Wizard Car Wash delivers flexible pricing, throughput speed and a clean, dry and shiny vehicle with just a quick 3-minute ride from the automated pay station to the end of the wash tunnel. Since you stay in the vehicle, no one will disturb your interior space. Our wash packages start as low as $10 including FREE VACUUMS, towels, glass cleaner spray, compressed air detail guns, and specialized floor mat cleaning equipment. Our Unlimited Wash Club provides even more value for our frequent washers.
One of the first things you recognize when you drive on to our facility is that this is not your typical car wash. The site layout, finishes, and tunnel equipment are all best in class. Every aspect of our wash is carefully thought out to give you the best car wash experience possible.
Equipment technology in the automated car wash industry has improved dramatically over the last few years and we have selected the best. The processes and materials used with the computer-controlled equipment are safer than ever and virtually assure a consistently clean, dry and shiny car every time. Some advantages of using Wash Wizard include:
Throughput – Every aspect of Wash Wizard Car Wash has been designed with throughput in mind while maintaining optimal quality for our customers.
Vacuum Spaces – Feature 14' Extra Wide Covered Vacuum Spaces – More comfort
Bug Removal – Focused, Dedicated Bug Removal Equipment & Chemistry is applied automatically no wait time
Automated Club Memberships – NEW Technology! License Plate Recognition cameras provide club members with full online management
Themed Car Wash Experience – Fun for all ages!
Colorful Light Show – Our Blacked-Out Tunnel features 28 high power LED light bars and 8 mega-sized drive through themed arches!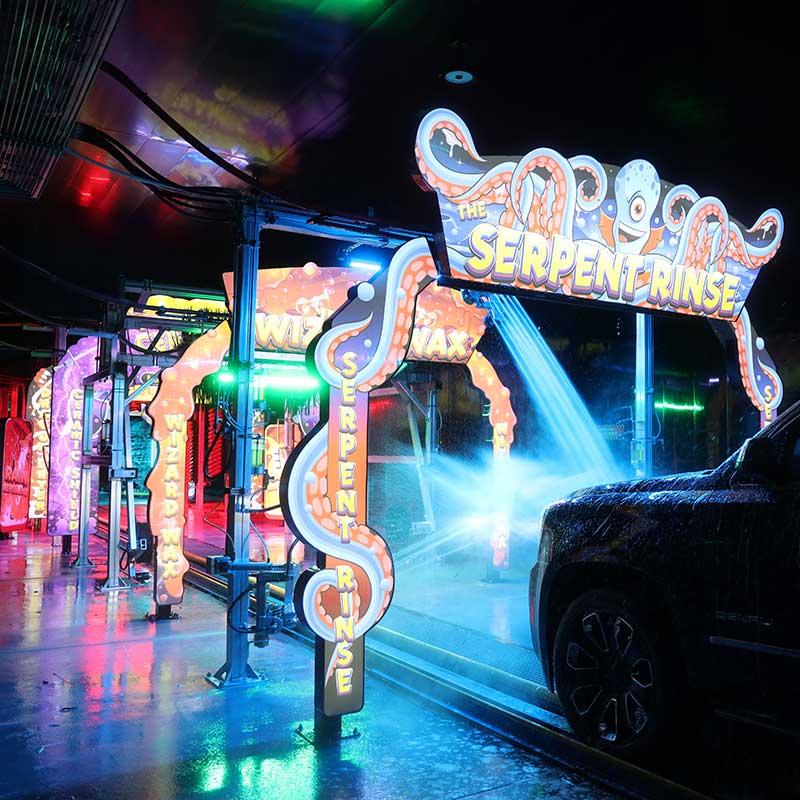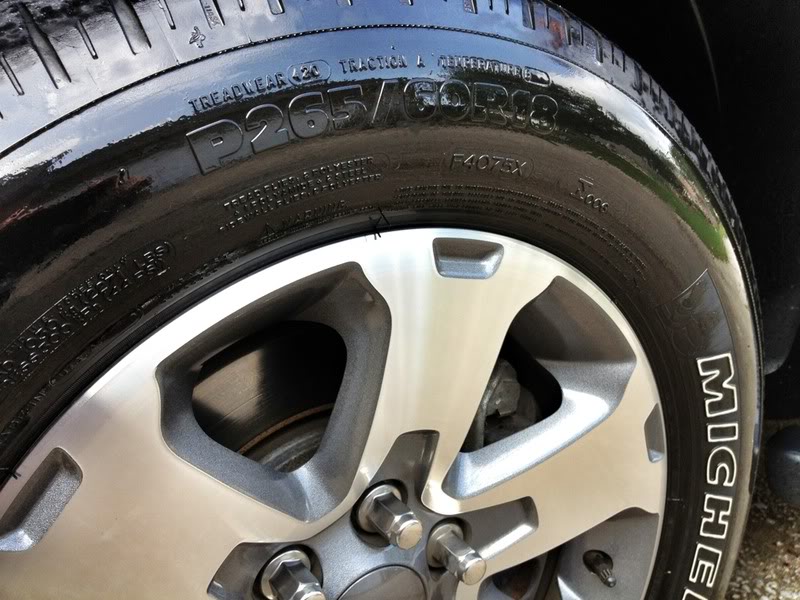 Wheels & Tires
Everybody likes good looking wheels and tires. Wash Wizard uses specialized tire brushes with high pressure sprayers, specialty wheel cleaner soaps and tire dressing solutions. This entire process is very effective at removing the dirt and road grime while it also brightens wheels. If you select one of our "Tire Shine" packages at the pay station, it will be neatly applied to the tires just before you exit the tunnel.
Water Quality
The secret to a car cleaning is the water. Most people think all water is the same, but this is far from true. Good water is the one ingredient that makes everything run smoothly. Our water is specifically treated to soften and filter it, so it will work much better with soaps and provide a spot free rinse. After cleaning is done, the water is recycled.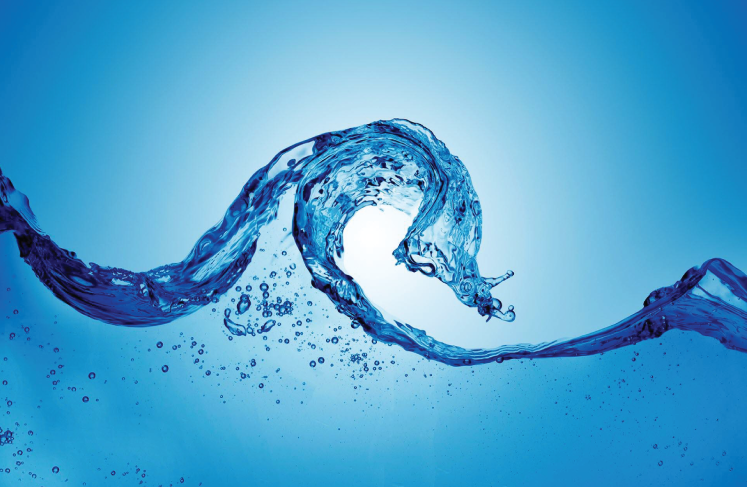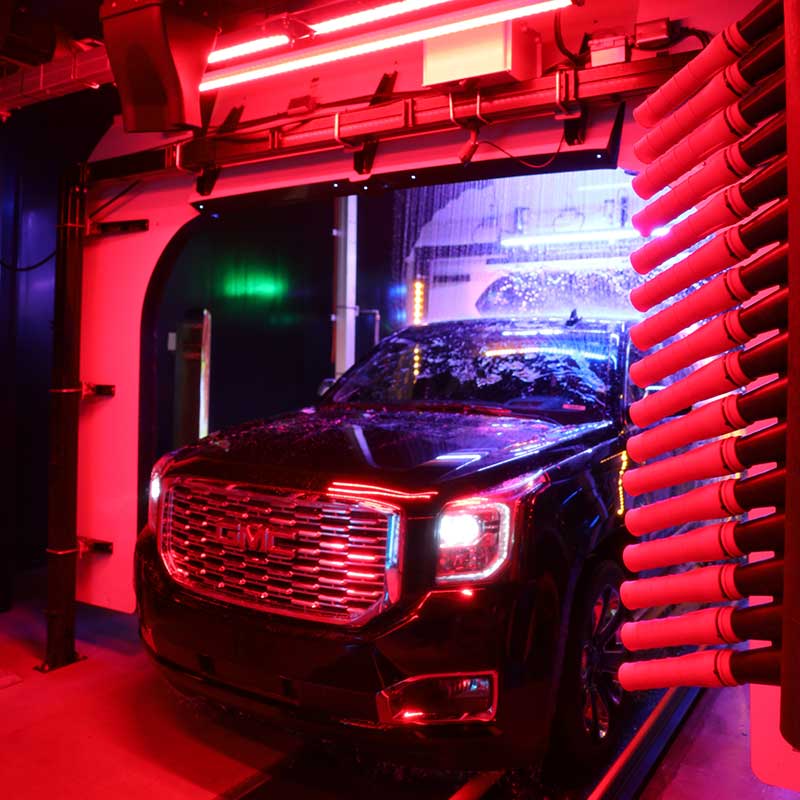 Always Clean, Dry & Shiny Cars
A clean car will not stay that way if not dried properly. The Wash Wizard Car Wash drying system begins with a spot-free rinse and drying agent. The spot-free rinse is a special process that greatly filters impurities from the final rinse water that can cause spotting. Then the drying agent treats the vehicle surface area to provide faster runoff under our dryers. The dryers are a powerful array of blower fans and nozzles that blast off the remaining rinse water as the car exits the tunnel.  Our Top Wash Package also includes a mechanical buffing machine to remove any remaining fine water droplets and shine the vehicle's painted surfaces.
The Wash Wizard Green Initiative
Because environmental consciousness is very important to Wash Wizard, we have integrated many key conservation features into our car wash equipment.
Here is a list of some our specific green initiatives implemented at all locations:
Our tunnel is outfitted with a water reclamation system which equates to savings of about 80% on both water usage and sewer discharge.
Vacuums and blowers are top consumers of electricity at the carwash. Wash Wizard has deployed the latest in Variable Frequency Drive technology and controls to minimize our electric consumption and lower our carbon footprint.

Our vacuum suction transducer sensors provide the optimal amount of suction for the demand. As more customers use the vacuum/turbine, the turbine speeds up or slows to a minimum when demand is low. In this situation, we are able to regulate the energy consumed based on the amount of usage or need, and as a result our customers will always get the optimal amount of suction.
All site vacuums are timed to ensure that they are not accidently left running after hours.
Our blowers use air gates to reduce power demand in between vehicles and Variable Frequency Drives to optimize dryer speeds.
High pressure pumps – Instead of unloading water and running a pump and motor flat out all the time, our Variable Frequency Drives allow Wash Wizard to run a motor and pump at the most efficient RPM necessary to get the desired pressure.

LED Lighting – All of the lighting utilized at Wash Wizard are high efficiency LED fixtures.

All facility lighting is computer controlled to ensure they are only on when needed.
All private spaces lighting is controlled by motion sensors.

Biodegradable and photodegradable soaps are used through-out the car wash process.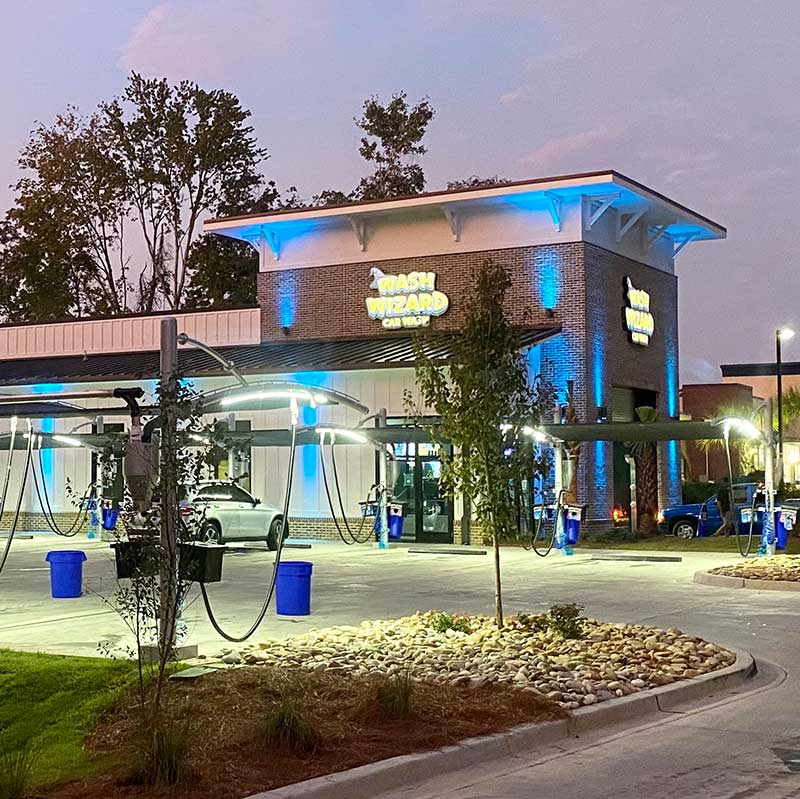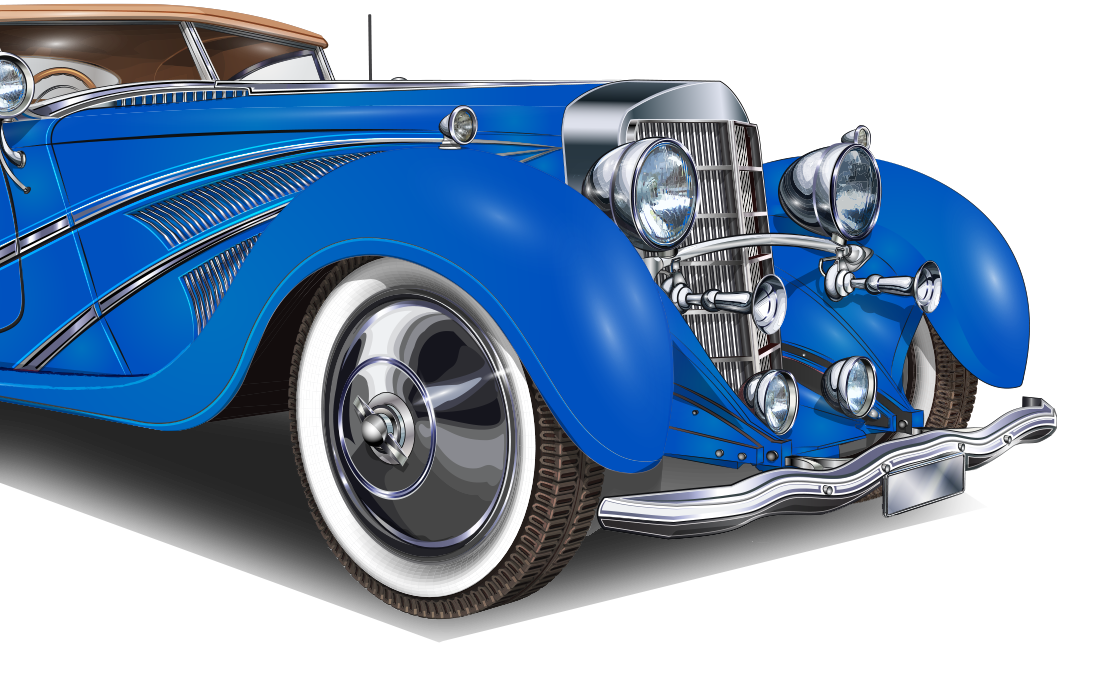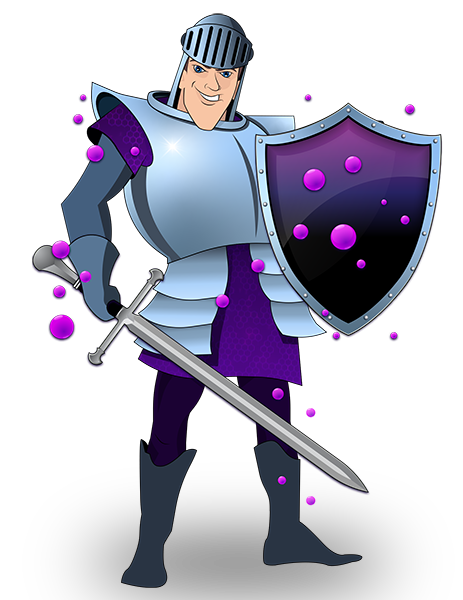 Join Our Team - We're Hiring